At the start of the Winter Olympics we have begun to get horror stories about the conditions at SOCHI. I love the Olympics, Winter or Summer. Our athletes who participate in these events have worked a minimum of eight years, dedicating their lives to a single objective—win a gold medal. It is the goal of every single American athlete to win a gold medal.
To begin to understand these horrendous winter conditions at Sochi, first we must understand were the Winter Olympics take place this year. Sochi is just east of the Black Sea, on the eastern side of this sea, just north of the countries of Georgia, Azerbaijan and Turkey. So this ski resort is in the mountainous terrain that rises out of the near-tropical climate along the Black Sea to its snowy elevations. They have had to build a snow-making environment. However, the Russians have had to ship in snow to keep it covered.
First, we heard about the terror threats from the four Black Widow, who had a problem with Russia, due to the death of their family members. These four women were able to sneak past the so-called Ring of Steel, because they went into this region before the ring was constructed. Some countries questioned sending their athletes, and those who went even told their families and fans to stay home.
Now this morning, I heard about toothpaste bombs! Who is going to brush their teeth in that water? I can't imagine any athlete who spent so much time dedicating their lives to this goal letting this keep them from competing. And as a parent of an athlete, I can't imagine it keeping me from being there to watch with pride my athlete compete at such a high level, if I could afford to make the trip and take the time off work. If you are afraid, the terrorists win without doing a single thing.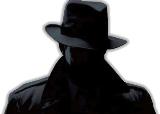 The next thing that I am hearing about is the living conditions. Over the past few days, stories have emerged about the terrible living conditions and hotels not completed being built. Those that have been completed don't have running water, functioning toilets, beds, light bulbs or doorknobs. The pictures we have been shown of the running water looks like glasses of beer. Some of the people have decided they will not be able to shower while they are there—for  two weeks! Nice. Now, think about this: you're a world-class athlete, and you don't have water to drink to replenish your body.
I have heard reports that the minute some reporters logged onto the Internet, attempts were made to hack their computers, not to mention that they had to use Russian Internet access, not their own Internet, so they have assumed they were being monitored. One reporter tweeted yesterday morning he had light bulbs that he would trade for doorknobs.
Here is my point: the world, like the United States, wants to make everything fair for everybody. The everybody gets a trophy philosophy has made its way to the Olympics. The IOC awarded the Russians the Olympics to make it fair, likely with some huge bribes paid to the committee. Everybody doesn't deserve a trophy. What happened to competition, and if you aren't good enough to make, you must work harder?