Growing up, I heard that Audie Murphy was a great war hero, but I never knew his story. Now I know that Audie Murphy was the most-decorated soldier in World War II. By the end of the War, he had attained the rank of First Lieutenant in the Army and was decorated with thirty-three medals, including three Purple Hearts and one Medal of Honor.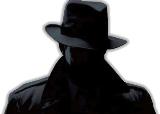 At the beginning of the War, it was difficult for Murphy to get into the Military, and the Army, the Navy and Marines rejected him because he was too young—only 16 years old—and too small at 5'5" and 110 pounds. Murphy didn't let that stop him. He altered his birth certificate, and eventually he was allowed to enlist in the Army, as the war had continued and more soldiers were needed. During his basic training at Camp Wolters, Texas, he passed out, and his company commander almost transferred him to cooking school. Fortunately, Murphy talked the commander out of this transfer.
Murphy was assigned to the Third Platoon, Baker Company, 1st Battalion, 15th Infantry Regiment, 3rd Infantry Division in Casablanca, Morocco. In Murphy's first combat, he participated in the invasion of Sicily, and for his brave actions, he was promoted to corporal, but unfortunately contracted malaria. Next, Murphy was part of the invasion of Italy. While participating in the Italy campaign, the Germans ambushed his night patrol. Due to Murphy's heroic actions that night, they not only won the battle, but also took some German prisoners. For these measures, Audie Murphy received a promotion to sergeant. Murphy's division moved forward, and next he participated in the fighting near Anzio, where he earned two Bronze Stars, one for personally destroying a German tank.
Sergeant Audie Murphy was then sent to France. In one particular incident, he witnessed the death of a close friend when a German soldier faked surrender, then killed the man. Murphy went ballistic, and all by himself, he wiped out a German machine gun perch, then grabbed a German weapon, killed a few German soldiers and forced several others to retreat. He received the Distinguished Service Cross for this valiant action.
By October of 1944, he had been promoted to second lieutenant. Later that month, Murphy was wounded in the hip while leading his platoon into battle, causing him to recover in the infirmary for ten weeks. On January 25, 1945, just after returning to his platoon as a company commander, he was impaled with shrapnel from an exploding mortar round. Despite this wound, he did not leave the battle field. The next day as he led his men into battle, they came under far-superior enemy fire. He ordered his platoon to fall back, and while they followed his orders, Murphy didn't. Instead, he stayed in position and provided cover so that his platoon could be pulled back safely. Eventually he ran out of ammunition, but still he didn't fall back. He mounted a burning M10 Army tank and used its .50-caliber machine gun to force the Germans to hold their position. Again, Murphy received a leg wound, but for one hour, he maintained his position until his men could regroup and counterattack with air support. Murphy's men succeeded in removing the Germans from their position. For this gallant feat, he received the Medal of Honor on June 2, 1945.
After the war, Audie Murphy was invited to Hollywood by James Cagney. Cagney talked Murphy into playing himself in a movie based on his autobiography. Murphy went on to play in forty-five movies in twenty-five years. Next, Audie Murphy began to write country music.
Despite his bravery and patriotic deeds, he suffered from post-traumatic stress disorder following the war. Audie Murphey died in a tragic plane crash near Catawba, Virginia, on May 28, 1971.
Have you ever seen any of Audie Murphy's movies, or have you heard his country songs? Were you aware of his distinguished service before reading this post?