On Tuesday, March 19, at 10 p.m. EDT, The History Channel is starting a new series on the gold the Japanese stole during World War II and buried in the Philippines. The series, Lost Gold of World War II, is about a Filipino family who believes gold is buried on their property and wants answers.
In October 2018, a Filipino here in the U.S. working with the team in the Philippines contacted me to unlock some of the unknowns or correct some of the inaccuracies of the story behind the gold. The first thing I asked was how they found me—and why me? They had seen the documentary a London production team put together for Myth Hunter's regarding "Yamashita's gold," https://www.youtube.com/watch?v=pZU_xHCA4j4, which focused on the plight of Rogelio Roxas and the Golden Buddha. I learned several of the other experts regarding this "Lost Gold" have since passed away. Which leaves me as one of the few experts of the overall story still alive and willing to participate in their series.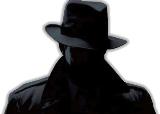 On December 3 of last year, the young Filipino and the History Channel film team showed up at my residence to get to the bottom of these stories. We spent most of the day in a question and answer session regarding from what countries the gold was stolen, who was in charge of burying and documenting the gold, and why it was brought to the Philippines. The next round of questions revolved around whether any of the gold had been recovered.
When the filming was completed, the production team informed me the series would likely start in March of this year. A couple of weeks ago, a friend called and asked if I knew anything about a series called Lost Gold of World War II. Naturally, I replied yes, I'm in it. The next morning, I sent an email to the producer, who confirmed the series was starting on March 19, and I would show up in episode 7 or 8. Here is a preview of the series: https://www.history.com/shows/lost-gold-of-world-war-ii.
I was surprised to learn no one in the production team or the Filipino knew anything about my novels, The President's Gold (https://donkesterson.com/the-presidents-gold/) or Gold of the Spirits (https://donkesterson.com/gold-of-the-spirits/). They said they would read them to fill in more detail than I was able to give them in their one-day visit. I cautioned them the Filipino family to be very careful, as pursuit of this buried gold was very dangerous. They left wishing they had more time for questions and answers, as some of my answers led them toward questions they had not even pondered for their Gold series.
Be sure to watch this series and let me know what you think.