I don't personally know Kyle Carpenter, but I imagine he did what most normal college young men did this past semester at the University of South Carolina. He probably worked hard to be the good student that he is, but I'm guessing he also played video games, watched sports on TV, discussed classes and what he might do this weekend with friends. He might even be watching our Gamecock baseball team or be thinking about next year's football and basketball teams.
Kyle Carpenter continuously tries to pass himself off as just a regular student at the University of South Carolina. But last week, Kyle Carpenter visited the White House–not on a tour, but as an invited guest of President Barack Obama. You see, Kyle Carpenter really isn't your average USC student. He is the retired Marine Corporal Kyle Carpenter, and he was at the White House to receive the Medal of Honor from President Obama. Kyle is the eighth living recipient and the second Marine recipient of this great honor since the start of the war against terrorism in Afghanistan.
Why did President Obama honor this twenty-four-year-old man? Kyle Carpenter's story is anything but ordinary. On November 21, 2010, Kyle and his best friend Lance Corporal Nicholas Eufrazio stood guard on a rooftop in the Marjah District of the Helmand Province of Afghanistan, taking fire from the Taliban, when a grenade landed on the roof. What this young Marine did in the next few seconds changed the lives of both his best friend and him.
He dove toward the grenade.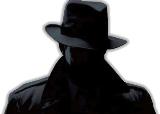 His action saves his best friend's life, and miraculously, Kyle survived the blast.
Kyle remained conscious for a few seconds after the blast, feeling his life's blood pour out of him. According to his personal accounts, in those second that Kyle remained conscience, he asked if his best friend Nicholas Eufrazio survived, and he accepted Christ in his life so that he could go to Heaven. Plus he was upset, thinking about his family he wouldn't see, as he was certain he was going to die there on the rooftop in Afghanistan?
In the critical minutes that passed, Carpenter went through three revivals of flat-line cardiac arrest. By the grace of God, the medics, paramedics and doctors didn't give up on Kyle, and Kyle's intestinal fortitude refused to give up. The next thing this heroic young man remembers is waking up at Walter Reed Army Hospital, following a coma that lasted more than five weeks.
Over the next two years, Marine Corporal William "Kyle" Carpenter underwent almost forty surgeries to repair the loss of a right eye, a blown right ear drum, a fractured nose, destroyed lower jaw and cheek bones, plus a right arm broken into more than thirty pieces. And those weren't the worst injuries–he also had shrapnel in his brain. During two years of recovery, this native of Mississippi and resident of Gilbert, South Carolina strived to return to normal.
In a recent interview with a local TV station, he talked about going back to Afghanistan to the very rooftop where the horrific incident occurred, for nothing else but closure on that fateful moment—that moment when he did what he claims all Marines would proudly do: dive on a grenade to protect his fellow Marines.
Kyle's recovery has been nothing short of miraculous, and he is now doing things that none of his doctors would have predicted. Kyle is even contemplating running the Marine Corp Marathon in the future.