Sound Bite
Those of us who have seen the hilarious movie, Good Morning, Vietnam, starring Robin Williams, remember the title words. Sometimes they just make you laugh as you flashback to a scene from that 1987 movie. Robin Williams portrays Adrian Cronauer, a real-life DJ during the Vietnam Conflict. But, Robin Williams' funny ad libs represented Williams more than Cronauer. While doing my research, I got off on this tangent and learned the movie's producer and director would not let Williams meet Cronauer before the movie was finished, fearing that instead of bringing forth his natural humor, Williams would accurately portray Cronauer. You see, they had rewritten Cronauer's  unsuccessful screenplay to take advantage of Williams' talents.
I mention this because, as many of you know, I'm writing a series of novels on the Vietnam Conflict. My most recently completed manuscript is with an editor now. My newest project is about a real-life Vietnamese family and their escape from the Communist regime after the fall of South Vietnam. The patriarch of the family, a Vietnamese doctor, kept a journal about his life, including his family's escape. I'm converting his family story from a journal to a memoir. I was researching local Vietnamese radio and TV stations in Saigon during that time period when I was reminded of this tidbit.
Then the next tangent: I stumbled onto was a story some of you may already know, but I was totally unaware.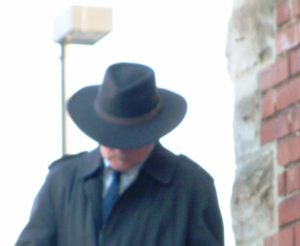 Pat Sajak, famous for two things, Wheel of Fortune and working with North Myrtle Beach's Vanna White, was a Disc Jockey in the 1960s in Vietnam. He opened his morning radio show with "Good Morning, Vietnam." According to Sajak's own story, he was an Army Spc. 5th class and went to Vietnam as a financial clerk. He repeatedly requested that the Army allow him to become a DJ, like he had been in the States. Finally, they relented and sent him to Saigon. Here is a link to his story in Vietnam: https://www.uso.org/stories/283-wheel-of-fortune-host-pat-sajak-recounts-his-days-as-an-army-dj
Anyway, in the memoir I am working on, the project was presented by my friend and associate, Jack (J. C.) Lightner of Charlotte, North Carolina, who, like me grew up in Parkersburg/Vienna, West Virginia. He introduced me to the middle daughter of the Vietnamese family, and I was immediately wrapped up in their story. It has everything in it—failed escapes, hiding from Communist authorities, being separated during the escape, being crammed into a boat, encounters with pirates, and living in a refugee camp before arriving in America and making the most of their new lives.
While I am still researching local Vietnamese radio and TV stations for their memoir, I thought I would share some of the tangents that can drive a writer off the beaten path while seeking answers to humanize their writing.