As many of my readers know, I am writing a series of novels based on the "real history" from behind the scenes of the Vietnam Conflict. I wrote several reviews on the Ken Burn's / PBS excellent documentary on Vietnam. Over the last few months, I have watched Oliver North's Fox Business News series titled War Stories, which covered the same time periods as my first two novels. Two espisodes in particular got my attention. One focused on the Diem Coup, while another dealt with President Johnson having more interest in his 1964 presidential campaign than in managing the evolving conflict in Vietnam. Three major events—the role of the CIA, the role of illegal drugs, and the Buddhist/Catholic conflicts—are left out of these documentaries that I cover extensively in my novels. They are all controversial topics, which is why they are rarely discussed. Yet, these areas are critical to understanding all that went on in Indochina from the period after World War II through the end of the Vietnam Conflict in 1975.
Besides intense research into this time period, I also sought out individuals who served honorably in this conflict to obtain their reactions. In my privileged conversations with those who fought and had friends who died, it has emerged that our troops never lost a big battle. In my studies, the battles the US didn't win were often when the Viet Cong or the North Vietnamese were allowed to sneak into Cambodia, Laos or back into North Vietnam, and the U.S. troops were not permitted to pursue by orders from above. This was the first war the U.S. fought where ground was not captured. It turned into a war of body counts. Interestingly, the official military records of some of those interviewed don't record them being in places they remember being in. Coincidence? I think not.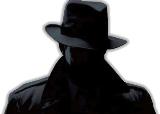 Why was Vietnam, Vietnam? First and foremost, Vietnam was the first war that was not about defeating the enemy. It was about preserving South Vietnam in any form of government but communist. It was the first war in which journalists were able to broadcast live. Naturally, the press, seeking to broadcast high drama, sometimes presented things that were never shown during World War II and Korea, when the government censored the war film footage. As Ken Burn's put it, "America got to witness the war first hand in their living room"—and war can get ugly. Ask anyone who has served. Most won't even talk about it because they want to dredge up hidden memories.
Within the next couple of weeks, my second novel, Pawns: Kings in Check, will be released on Kindle and in paperback. It covers the period during President Johnson's re-election in 1964. In this book, as with my other novels, I have no agenda to present or protect. I am only offering the facts and some unknown truths so the reader may draw his own conclusions. I hope you will give a read to my latest novel. Thanks again for your support.