This is not an obituary for Blaze Starr. On June 15, 2015, Fannie Belle Fleming passed away in Wilsondale, West Virginia. Why did the death of Fannie Belle Fleming, aka Blaze Starr, an elderly lady from Wayne County, West Virginia, catch my attention?
I am writing a series of books on the Vietnam Conflict; how and why it started, through how and why it ended. My first book begins just before the escalation of the Vietnam Conflict in early 1963. It focuses on the coup and death of South Vietnamese President Ngo Dinh Diem, followed immediately by the assassination of President John F. Kennedy. So what is the connection? While reading DailyMail.com, a headline caught my attention: "Famed burlesque dancer Blaze Starr who said she slept with JFK and whose affair with a Governor was turned into a film starring Paul Newman dies aged 83."
Fannie Belle Fleming , a buxom, fiery redhead, left her home in West Virginia and traveled to Washington DC seeking work. Soon she became a burlesque dancer (the term of the day for a stripper), using the stage name Blaze Starr, while working in a club in Baltimore, MD. Blaze Starr became famous, or should we say infamous, because of her affair with Louisiana Governor Earl K. Long. There was much more to her story, however. What caught my attention in the title of the article was her claim of having a sexual encounter with John F. Kennedy, before he became President. I investigated further. This was one more woman to add to my research of the late President Kennedy. His affairs with women were much, much more prevalent than I previously thought; ranging from Hollywood stars to foreign harlots.
Some of President Kennedy's various dalliances caused concern within the FBI and the CIA, as they wondered if he was potentially breaching national security. At some point during my research, I became overwhelmed by Kennedy's extra-marital relationships. Which of the many affairs should I include in my story, and which should leave out? I didn't want the focus to be on the President's flings, but on his role in the Vietnam Conflict. Yet, might one have influenced the other?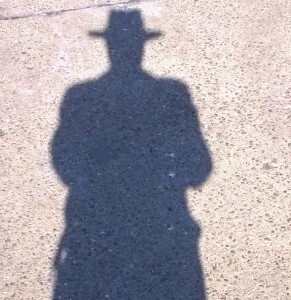 In my soon-to-be-released historical thriller, I focused on only one of the women; otherwise, the many affairs would have distracted from the plot and objective of my series of books, which is to focus on how Vietnam became a conflict without a focused mission.
According to Blaze Starr, she met Massachusetts Congressman Kennedy in 1954, after he was married to Jacqueline. He liked to frequent her burlesque shows in a Maryland club. Then one night, after her relationship started with Governor Long, he brought Starr to the Roosevelt Hotel. There he introduced John Kennedy and Jacqueline. Both Starr and Kennedy acted as though they had never met. Starr claims that Jacqueline left, and Earl was someplace else when she and Kennedy slipped into a closet and had a quickie. Starr claimed to have several "meet and greets" with John Kennedy; however, the most interesting of their encounters was one that didn't take place. . . .
Blaze Starr went to the White House in October 1962. She was going to have a liaison with Kennedy in the Lincoln Room, when the Cuban Missile Crisis began. She had to leave before there were any launches. Starr blamed Khrushchev for interrupting her fling!
One important thing was never written about Blaze Starr: she never forgot where she came from or how she grew up. A local West Virginian told me that, on many a Christmas, Starr would return to Southern West Virginia, go to the local hardware store (essentially a general store), buy a pickup truckload of toys, and distribute them to underprivileged children in the area. When Blaze was no longer able to show off her wares, she began a second career as a stonecutter, selling small jewels. When she retired, she returned to the small town in West Virginia where she grew up, which is where she died.