Monday May 19 marked the twenty-year anniversary of the passing of Jacqueline (Jackie) Lee Bouvier Kennedy Onassis. Her death was the result of cancer. Jackie was born on July 28, 1929, in Southampton, NY. The reason I'm writing about her is two-fold; first, she is one of the most interesting people of the twentieth century; and, second, I have a novel coming out soon covering the months leading up to and the assassination of one of her husbands, President John F. Kennedy.
Jackie Kennedy Onassis was born into a very wealthy Catholic family and was raised as a very privileged child. As a young girl, she learned to speak French, while involved in horsemanship and ballet. Jackie spent her junior year in high school studying abroad in Paris. When she returned to the United States, she entered George Washington University, where she earned a degree in French Literature. After college, she landed a job at The Washington Times-Herald, which required her to take photographs of Washington residents, and then tie an interview to the pictures.
Jacqueline Bouvier met her future husband, John F. Kennedy, at a dinner party in 1952, and she married him one year later.
In 1961, with the inauguration of John F. Kennedy as 35th President of the United States, she became First Lady. To this day, many consider her to be the grandest of all of the first ladies to serve in that role. Kennedy became the youngest President and defeated the seated Vice President Richard M. Nixon. Clearly, part of her elegance was critical to President Kennedy's election in one of the closest for President in US history.
In my novel about the period leading up to the Kennedy assassination, I rarely mention Mrs. Kennedy but her role in my novel was big part of the plot. I know this sounds like a conundrum, and, well, it is. There's no way to be delicate: President Kennedy fooled around, and he fooled around a lot. I mean, his affairs were the stuff of legends. It is said that, during the Cuban Missile Crisis, he wanted to find someone to "relieve his stress." Condone it or not (and I don't), he saved the world from nuclear devastation and kept nuclear missiles from our very doorsteps. There is even the rumor (more than a rumor, but for now we'll leave it at that),that he was going to divorce Jackie and marry one of the women he was messin' around with, after serving out his second term in office.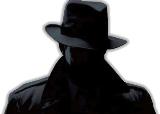 Through all of this, Jacqueline Kennedy remained her dignified self. Some would say she liked the power trip and prestige, but if you study her personality, that doesn't seem to fit. I think she felt that it was important to be dignified at all times, and dignified she was. Did she love President Kennedy? Yes, I believe so. Part of her reason for staying in the marriage was that it was the thing to do in that day and time, and divorce was not a part of her Catholic upbringing.
Five years after President Kennedy's death, she married Aristotle Onassis, a Greek shipbuilder. At the time, there was a crazy rumor going around that she only married Onassis to hide former President Kennedy, who was alive but had no brain function. Personally, I believe she married Onassis to have some semblance of privacy.
The last image of Jackie Kennedy in my novel is her crawling out on the back of the Presidential Limousine, while bullets rained down, so she could retrieve part of the President's brain. Her Secret Service bodyguard had to push her back into the car and cover her body with his own. Somewhere during all of this, it is said that, when the shot from the Grassy Knoll hit President Kennedy, she exclaimed "Oh, my God! I have his brains in my hand!"
Are you aware of more former rumors about President and Mrs. JFK that have since been proven to be fact? What opinions do you have of Jacqueline Lee Bouvier Kennedy Onassis?