On April 21, 2015, I had the privilege of attending a reception at the Parkersburg Country Club for retired United States Marine Hershel "Woody" Williams. He was awarded the Medal of Honor on October 5, 1945 by President Harry S. Truman for his heroism during the battle of Iwo Jima. Before giving his little talk, he made himself available for pictures. Naturally, I jumped at the opportunity to have my picture taken with such a true American hero.
Williams' heroism stems from the four hours he was personally engaged in battle, attacking and destroying seven different Japanese pillboxes with flamethrowers, on the tiny island of Iwo Jima. In the talk he gave regarding that fateful day, I found most fascinating that he remembered nothing of his activities after agreeing to take the mission from his commanding officer. He knew he was given two Marine snipers and two Marines with machine guns, whose jobs were to fire on the pillboxes while he carried out his attack. Several Marines worked behind him, bringing him flamethrowers, as they would run out of fuel after less than twenty minutes of use, so that he could continue his mission. Still, the man has never had any recollection of his actions during those four hours of battle.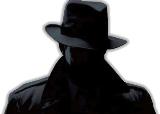 What had prompted Williams' act of heroism, as he said, it was "how dug-in the Japanese were on this island." When the troops landed, they were sitting ducks for the Japanese forces. The men literally conducted battle planning from inside bomb craters on one of the three runways on the eight-square-mile island. Iwo Jima was the bloodiest battle of World War II in the Pacific. The Japanese had 22,000 men dug in with underground tunnels connecting the positions. The Americans had nothing. The battle raged on for five weeks before the US Marines retook the island, which was crucially strategic in the potential bombing or invading of Japan.
Williams had just taken part in an island fight when they were loaded back on boats to go to Iwo Jima. He said they were told they likely wouldn't even be getting off the boat. They believed the battle to take the island would take just over three days, or at the most, nine days. Sadly, these Marines had no intelligence on the Japanese positions on Iwo Jima.
Woody Williams' story begins similar to that of Medal of Honor recipient Audie Murphy; both men were too small by enlistment standards, but found ways around them, so that could serve our country. In July of last year, I wrote a blog article on Audie Murphy, available for you to read at https://donkesterson.com/2014/07/04/audie-murphy-world-war-ii-war-hero/.
Williams, who is 92 years young, spoke articulately and with authority, without referring to a single note or using a teleprompter. He said that, until going back to the island last year for a commemoration event, he had never been to the famous Suribachi Memorial, which framed not only the battle for the island, but the battle in the Pacific and the sacrifice of the US Marines. Williams has formed a foundation to help families who have lost loved ones in combat, and you can find out more about it at http://hwwmohfoundation.org/index.html. His foundation represents six core values: courage, sacrifice, patriotism, citizenship, integrity, and commitment. These values are quite fitting, as they are the characteristics this heroic man has exhibited every day of his life.