Like many individuals, I have spent a considerable amount of time studying the assassination of President John F. Kennedy. I was thrilled when I heard that President Trump was going to release the secret files that have been sealed since 1963. I was hoping the truth would finally come out. Well, a large number of files were released last week. However, a few were still held back to be reviewed by national security personnel. That was disappointing but understandable—maybe. Supposedly, the redacting of documents was only to remove the names of all individuals still living.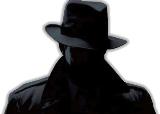 It has been my long-held opinion that the Warren Commission was made up of officials with their own agendas; thus, information was overlooked and they arrived at their single gunman theory. Many still believe their conclusion: that Lee Harvey Oswald was the lone gunman who miraculously used an old Carcano (an Italian bolt action rifle) to fire three shots in under six seconds; the first of Oswald's bullets was a through and through on the President's neck; the second shot hit the curb to the left of the limousine and then the third shot—you know, the magic bullet— killed the President and wounded Governor Connelly. To believe this conclusion, Oswald was either the most skilled of shooters or the luckiest. I have watched a few documentaries where highly skilled marksman made these three shots in under six seconds and hit the 22 MPH moving target. This was to make the Oswald assassination story believable. Think about that.  However, all available information concerning Oswald's shooting skills reveal he was not that good of a marksman. Did he sandbag when he was tested in the military? Did the Cubans or the Soviets or the Mexicans or our own CIA "train him up" when he was supposedly working with them? It doesn't seem plausible.
Sadly, everyone with an agenda tends to look at the dreadful day with their respective slant on the facts. Admittedly, I am one of those individuals. I believe there was a conspiracy to assassinate the President. And, by definition, a conspiracy means there were at least two—probably more—individuals involved in the crime.
I have been to Dallas and I have walked around Dealey Plaza to see first-hand where the assassination took place. I can tell you, the area gives off an eerie vibe. I have read witness statements taken by the Dallas police and detectives. Many of these individuals were never questioned again by any other agency, nor was there any follow-up on their original statements. I believe there were more than one gunman at the scene. Now, I am not saying all the gunmen present took shots. The weakness of my conspiracy theory is that the conspiracy itself had to have very few co-conspirers, because it's hard to believe everyone involved would have stayed silent after such a heinous act—especially after much time has passed.
Frankly, I was hoping the release of the documents would put "a bow on the package" of whatever really happened that day. But I don't think that will happen. Earlier this week, I listened to an interview of FBI Special Agent Don Adams, who investigated Joseph Adams Milteer, who had made threats against the President. Milteer was interviewed on November 9, thirteen days before the assassination. Special Agent Adams claimed that after he filed his official report, his superiors asked him not to speak about some of the things he'd learned. Additionally, they ordered him to alter some of his original report. Adams believed that Milteer either knew about the assassination plot or was one of the co-conspirators, and that Oswald was set up to take the blame. Moreover, FBI Director J. Edgar Hoover dictated a memo on November 24, 1963, saying: "The thing I am concerned about, and so is Mr. Katzenbach, is having something issued so we can convince the public that Oswald is the real assassin." Hoover wanted the American public to believe Oswald acted alone.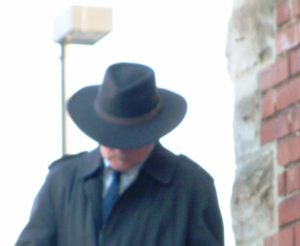 Stories or interviews like those lead me to believe that the release of these files will do little to resolve the controversy. Some will review these new files and draw different conclusions. However, many on either side of this argument will not be swayed. Why, you ask? Because it appears that many of the real facts were either never written or were later altered, and are now buried in time. Will the American public believe that documents were not destroyed or altered? Some will say yes, many will not. All the release will do is create a conspiracy within a conspiracy.