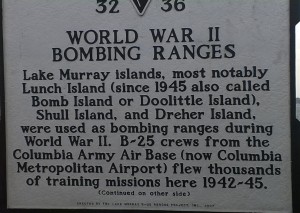 April 18, 1942, is a very important day in the history of World War II. On this day, Lieutenant Colonel James Doolittle launched his fighter-bomber group, consisting of sixteen B-25Bs in a six-hundred-mile bombing mission over Tokyo, Kobe, Nagoya and Yokohoma, Japan. The original plan called for Vice Admiral William Halsey to maneuver the US Navy fleet, so that the bombers, after dropping their bombs, could fly and join up with Chennault's AVG Flying Tigers.
This significant event was very important to the United States, as it was the first offensive mission against Japan after their attack on Pearl Harbor. However, the attack on Japan didn't go exactly as planned. While the US Navy aircraft carriers Enterprise and Hornet attempted to slip undetected close enough to Japan to launch the attack, they were spotted by Japanese patrol boats. These eighty brave men immediate went to their back-up plan, launching some four-hundred miles earlier than planned, changing the already-dangerous bombing run over the enemy's country to a ditching mission, after completing their bombing run. While they were told to spare the Japanese Imperial Palace, Doolittle himself buzzed the palace in his plane. Fifteen of the sixteen planes made it to China. The remaining plane made to the Soviet Union—our great World War II ally—where its crew was interned.
Doolittle and his fighter-bomber group practiced their mission at Lake Murray, South Carolina, a recently constructed lake. They practiced on Doolittle Island, Shull Island and Dreher Island, flying out of Columbia Army Air Base, which is now the commercial airport for Columbia. Following the raid, Doolittle's B-25s continued to train at Lake Murray for the duration of the war. Sixty-four of these men continued to fly throughout the remainder of the war.
While Doolittle's raid did little damage to Tokyo, it gave the United States hope during a very dark time in our history and showed the Japanese that they were indeed venerable. Hirohito had grossly miscalculated that the United States would be willing to enter into peace talks after their six-month campaign throughout the Pacific. But Roosevelt and his Joint Chiefs had a different answer than the Japanese had anticipated. This surprise attack forced the Japanese to attempt to extend their defensive perimeter, which led to the Battle of Midway, ending their offensive war.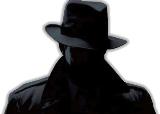 Doolittle and his crewmen held annual reunions around the country, up until last year. They often came to Columbia, SC for these reunions, the last time being April of 2009. In 1956, Hennessy Distillers presented Jimmy Doolittle with a bottle of 1896 cognac, in honor of his birthday. Three years later, the City of Tucson present them with eighty gobbles (shot glasses) commemorating the airmen, thus starting the annual reunion ritual.  Each living member would toast the mission, those who had passed and the remaining survivors. Last year, the four remaining living members celebrated with their last toast of cognac at Eglin Air Force Base in Fort Walton Beach, FL. One of the survivors was too ill to make the trip.
How should we continue to honor these brave men from the greatest generation on their anniversary date this year? I recommend that a toast of cognac or our favorite adult beverage would be very appropriate, along with a moment of silence to commemorate their brave mission.