Several Fridays ago, my wife Jayne and I went to Washington DC. Jayne's brother-in-law, an Army colonel stationed at the Pentagon, gave us a personal tour. We were able to go places in that magnificent building that normal tours never touch, such as the wings of the Secretary of Defense and the Secretary of the Army, among others. There were displays cases filled with memorabilia of MacArthur, Eisenhower, the Secretary of Defense, the Secretary of the Army, and many more. I was completely mesmerized by the displays of the Philippines and Vietnam.
While there, I was tempted to purchase a chess set (you know my Pawns novel series), but I decided I didn't want to carry it the remainder of the day. As some of you may know, Jayne has Multiple Sclerosis, commonly called MS. Her brother-in-law was fantastic in making sure she could stop and rest along the way. We enjoyed a nice lunch in one of the cafeterias, and had the opportunity to meet two officers on her brother-in-law's staff.
My conclusion as we exited the Pentagon: I am glad these young people are guarding our country so we can live the lives we live. Did I say I am impressed? Well, I am.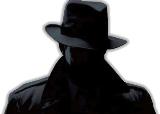 In the afternoon, we took the subway to Arlington Cemetery. I have always wanted to see the Changing of the Guard at the Tomb of the Unknown Soldier. Do you know what those young soldiers most do to become members of the "Old Guard"? Even after they leave the ranks of the Old Guard, their commitment is a testimony to their personal integrity. They are impressive young men and women. It is too much to elaborate on here—you'll just have to look it up, here is the link. https://tombguard.org/tomb-of-the-unknown-soldier/the-tomb-guard/ During the summer, they change every half-hour, while in the winter, they change every hour. They did allow the change to be filmed, but I didn't try. I wanted to be in the moment and not focused on capturing a video. Also, it was a "no cell phone" area. Smart, very smart. There was an eerie yet peaceful hush of the crowd during the ceremony. I assume everyone, like me, were "in the moment."
While at Arlington, I planned to go to the graves of two individuals I write about in my novels, Brigadier General Edward Lansdale and Lieutenant Colonel Lucien Conein. While both men were listed as members of the U.S. Air Force, they each had, shall we say, "colorful" careers in the U.S. Central Intelligence Agency, serving mostly in Southeast Asia. Ironically, the men are buried close to each other. I had planned to include pictures of their tombstones for this blog. However, since we had done a considerable amount of walking, I decided not to push my wife's endurance, as we still had to walk back to the subway station. Even knowing exactly where their markers were, there would have been no place for Jayne to rest while I scurried through the cemetery.
As a personal note, according to Jayne's fitbit, she had PRed at 4.6 miles. She earned her "at-a-girl" for those numbers.
How many have you been to the Pentagon or Arlington Cemetery? I would love to hear your experiences. Please leave a comment below so we can share them with all who read this blog. Thank you.