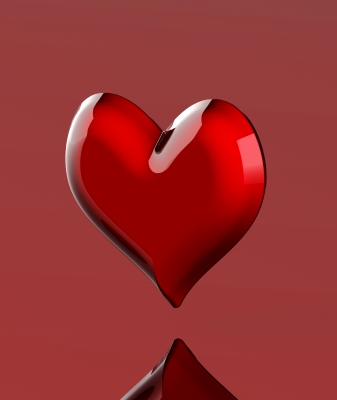 Photo by Graur Codrin
Walking the Tightrope in a Political Thriller
When I first started writing my novel The President's Gold, I had a strong idea of what I wanted to cover in the story: the theft of Chinese war loot by the Japanese (referred to as Yamashita's gold), and how Philippines President Ferdinand Marcos acquired it and kept it hidden—with US President Truman's help. I wanted to aid in exposing the role the American government played in the scandal and the fraudulent dealings on which our world banking system is built.
What I didn't want to do is write a romance novel. And yet, in many ways, I did just that.
Some of the best feedback I have received about my novel comes not only about the exposé of what is arguably the greatest state secret of our lifetime, but about the romantic relationship between my protagonist Franklin Young and his adversary-turned-lover Rosalita Laurel. Women, in particular, love this thread in the story, though I've had more than one man confess to having the hots for spicy Rosalita and her sometimes-wicked ways.
But how much romance is too much romance between fictional characters in a story that thrives not on only on action, but also on historic political events? The line is a fine one, indeed.
The Romance Writers of America (RWA) state that two basic elements are involved in a romance: a central love story and an emotionally-satisfying and optimistic ending. The President's Gold did not have a love story as its central element, nor did it have an optimistic ending for the couple, though Frank and Rosalita's story certainly does not end with this novel. However, the subplot of the story, which deals with how a man can find love and maintain his ethical beliefs and personal morals while spying on and being manipulated by his government, certainly underscores the risks one will take for true, romantic—perhaps unconditional—love.
Major motion picture movies, from the classic Casablanca starring Humphrey Bogart to the more recent Mr. and Mrs. Smith starring Brad Pitt and Angelina Jolie, have proven the marketability of romance in politics. But is a romantic thread necessary, or even feasible, in a modern-day political thriller? Only if you want to capture a larger share of the market. In 2012, the romance genre raked in nearly $1.5 billion dollars in sales, according to Business of Consumer Book Publishing 2013. What's not to love about that?
What do you think, readers? Do lovers of historical fiction and political fiction enjoy a scoop of romance atop their thriller? If you're a romance reader, do you appreciate the suspense and thrill of action—even actual history—that buoys a romantic thread and keeps it moving at a fast pace? Share your opinions here, and let's examine the tightrope that carries us from the ledge of a thriller to one of romance.