I have not written a blog in a while, as my time has been split between my day job and working on my novels. But I need to catch everyone up on my latest project—a novel that features the Vietnam Conflict.
What got me started?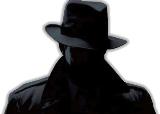 About ten years ago, I saw a bumper sticker that read, "When I left Vietnam, we were winning." Wow. When was that? I don't remember anyone ever saying that. It caused me to reflect back to that time. Was there really a time when we were winning in Vietnam?
Not long after that, the traveling version of the Vietnam Wall came to Parkersburg, then my home town. I made a point to see it. Why? My parents were friends with a family whose son was killed in Vietnam in 1965. I was still a kid—I didn't understand. But now that I was older and wiser, I wanted to find his name on the Wall. I didn't know him, don't remember even meeting him, but I wanted to find his name. The Wall was so massive, I quickly realized I couldn't easily find it, so I went to the information tent to ask which panel I should scan. Well, when I mentioned his name, a woman there turned around and asked me how I knew this soldier. After telling her, she admitted to me she thought they would get married some day. I've often heard there's no such thing as a coincidence, and that may be true.  I am convinced I was supposed to meet that woman to bolster my intrigue.
After finding his name, I felt compelled to find out how he'd been KIA (Killed in Action). So, like any normal person, I went to the World Wide Web and looked for his military death record. No record. Weird. A family member at the time was a high ranking officer in the military, so I asked her to see if she could find out anything. Nothing. Only the acknowledgement "KIA." Now, that was really weird. I found stories about his death in two different newspapers from two different cities. One was from the city in which he grew up—Parkersburg, West Virginia—and the other from the city in which he had last resided—Columbia, South Carolina. Which creates another coincidence, since these are also the cities in which  I grew up and in which I currently live.  But neither newspaper story mentioned where he had died other than "in action."
Later, I was able to find out that this soldier, a captain in the Army, was killed by a shrapnel from a roadside explosive device, but I still couldn't find out where.  So, I still sit here today and ask how was a captain killed in early 1965—before the Marine landing later that year—by a roadside explosive device, not have a location of death? I can't do a Paul Harvey "and now you know the rest of the story" here, because I don't know the answers myself.
As I have talked to other people, I've discovered the records of many who served in Vietnam have been purged of the locations in which they served. In some cases, it has prevented them from receiving treatment from VA hospitals.
All of these events have pushed me into wanting to write something positive about what our troops went through in Vietnam—and not only give some positive coverage to our troops, but delve into why the United States even got involved in Vietnam.  Once I finish this novel, I promise you will learn things about the "real history of the world; what we weren't taught in school"—particularly about this conflict.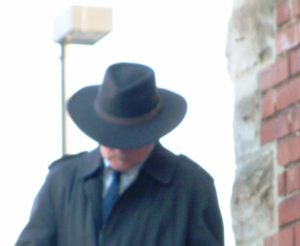 If you or someone you know has a story about the Vietnam era you'd like to share with me, please do. I'd love to hear your stories. Thank you.